For electrical control manufacturers, the pressure is mounting. Projects are becoming more complex, the trading environment is extremely competitive, and customers are naturally wanting to keep their costs to a minimum. In order to stand strong, manufacturers must streamline their processes and identify where the most time-savings can be made. After all, the quicker a panel can be built, the more projects the team can take on.
Manual panel wiring takes time
Research shows that the panel wiring stage of building a control panel (preparing wires, reading drawings for routing point and termination) is the most time-intensive and can take up to 49% of the overall time. This is a result of most companies still using very traditional and manual methods to complete the task. These methods require extensive knowledge of reading schedules, and even with experience can still result in errors.
Together Eplan and Rittal have formed a partnership to assist you by slicing that time considerably, as well as, increasing quality, encouraging uniformity and creating a safer shop floor. How? Let's discuss.
Clever Design
The time-saving potential starts right from the design stage. By designing in EPLAN Pro Panel, wiring lists including information such as routing, end points, cable designation, as well as the size and colour of each wire can be automatically generated. This makes wiring easier, faster and significantly reduces the chance of errors.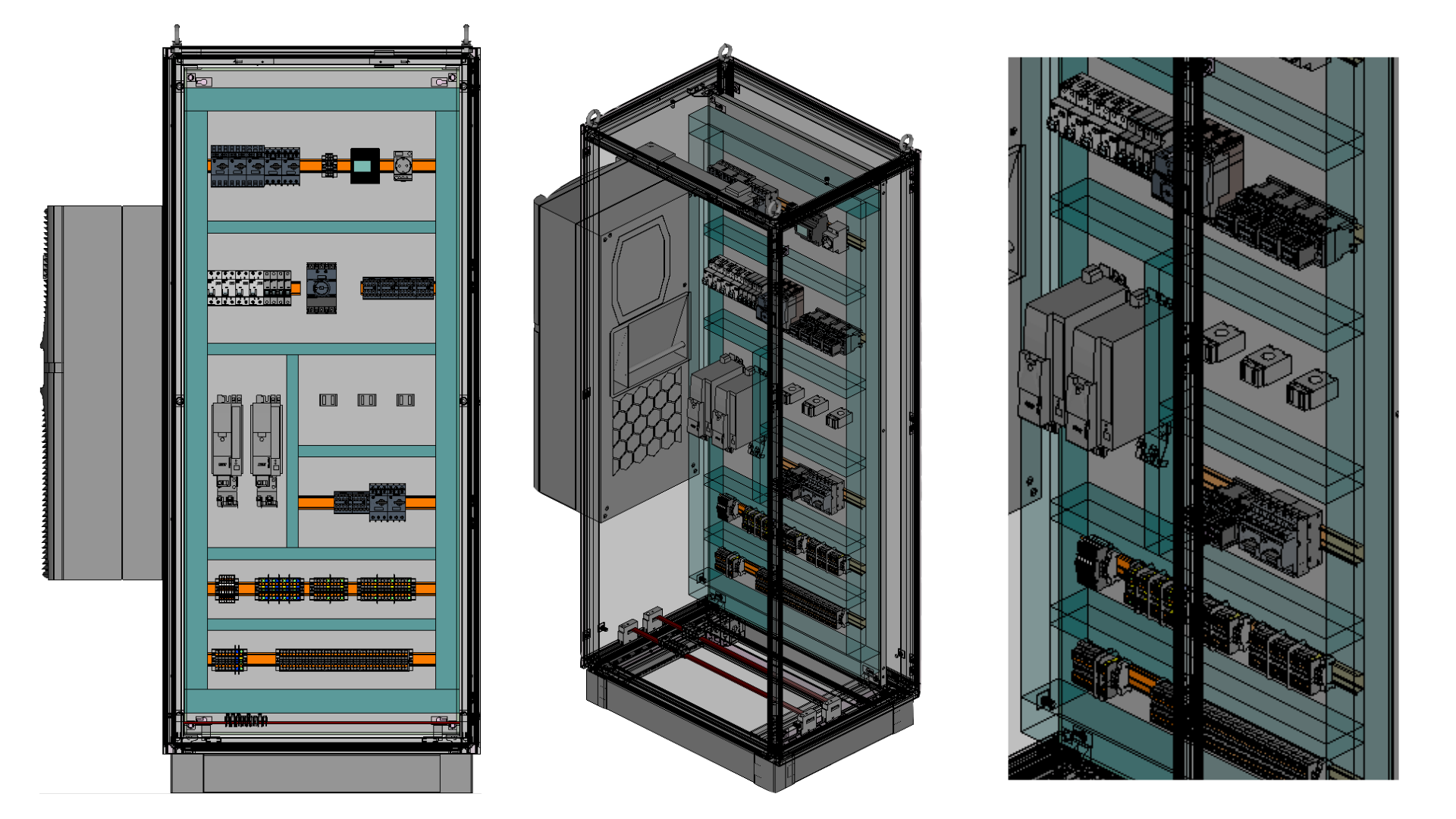 Automated wire processing
Manual wire fabrication can be a painstaking job: the wire must be cut to length, stripped, crimped and finally labelled before being connected to the terminal. However, the compact and fully automatic wire assembly machine, Rittal's Wire Terminal (WT machine) is designed to take care all these procedures; and 8x faster. Once the wires are prepared, they can be stored in sequence in the 13 way storage cassette ready for terminating by using the EPLAN Smart Wiring option.
Smart Wiring
EPLAN Smart Wiring can then be used to provide wiring technicians with step-by-step instructions to complete the panel, including connection points and exact wiring routes for every wire. This can be viewed on a laptop or tablet, and progress is mapped, tracked and displayed in real time. By eliminating the need to read confusing schedules, the time to wire a panel is significantly increased, with less errors or need for individual interpretation.
Seamless Data Flow
All of the points stated individually create time-savings, but the real benefits are when all three are used in conjunction and there is a consistent digital data flow throughout. For example, the wire data provided during the design stage in EPLAN Pro Panel can be directly exported to the Wire Terminal machine with just three clicks. This same data can then be used by the Wire Terminal machine to store the processed wires sequentially according to the EPLAN Smart Wiring tool. This allows for quick and easily wire termination.
If your team are still using manual methods for wiring and you wish to explore the possibilities of a more automated and quicker process with less errors download the free interactive whitepaper 'Intelligent Wiring – From Digital to Physical'.
Or if you'd like to discuss how this could benefit you, please complete the form and a team member will be in contact as soon as possible.